Hi Reader,
I recently had a conversation with Bill Caskey on his podcast. We discussed strategies for effective leadership, which you can see below. By the way, if you do any kind of sales (and you do) you need to have Bill's "Same Game New Rules" as part of your library.
​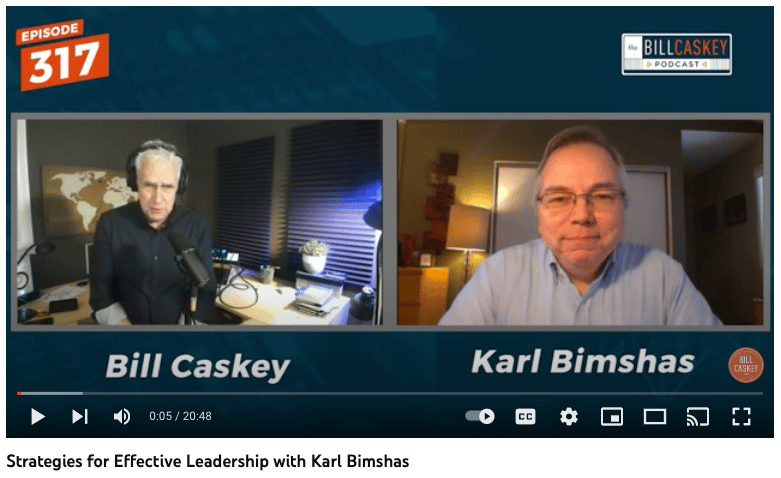 ​
​
FREE WORKBOOK FOR SUBSCRIBERS

Download "Strengthen Your Leadership Without Becoming a Jerk" and get some powerful tips and insights to lead yourself, your team, organization, or business better through unusual times.

​
​
Thanks for being a subscriber of Karl Bimshas Consulting. We have some exciting things in the works this season. Stay tuned. In the meantime, keep advancing confidently in the direction of your dreams, and help others along the way!
​
​